IT Summit - Fall
Monday-Tuesday, October 11-12, 2021
SynerComm's 18th Annual IT Conference, in Brookfield, WI
Registration Closed
Presentation: How businesses should rethink their cybersecurity investments
Tuesday • 1:30PM - 2:10PM • Room: Collaborate A&B
Abstract
It is no secret that the requests for cybersecurity investments are constantly increasing. Businesses have complicated technology environments, complex business models and relentless regulatory and consumer demands. How should business owners approach innovation while also extracting value from their cybersecurity investments? How can IT and specifically Security leaders establish greater business relevance, while straddling both legacy and rapidly growing modern risks with limited resources?
Shamla will share her practitioner experience on this topic as the former Global CISO of IBM and a board member for multiple companies, while offering us a constructive approach to make these decisions. Shamla will cut through the fluff of buzzwords like SASE, Zero Trust and AI, and get to the heart of our collective mission... Enabling the business to move faster while mitigating the rapidly expanding and evolving risks.
Presented by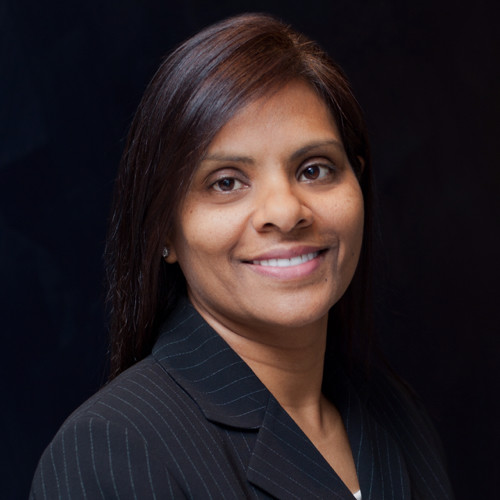 Shamla Naidoo
Former GCISO of IBM, Head of Cloud Strategy & Innovation
Netskope
Bio
Shamla Naidoo is a technology industry veteran with experience helping businesses across diverse sectors and cultures use technology more effectively. She has successfully embraced and led digital strategy in executive leadership roles such as Global CISO, CIO, VP, and Managing Partner, at companies like IBM, Anthem (Wellpoint), Marriott (Starwood), and Northern Trust.
Shamla has helped organizations in over 20 countries recognize the impact of digital transformation globally and advise their stakeholders on predicting and navigating the necessary changes in laws and regulations. In addition, she has worked with intelligence communities to use digital and cyber within their organizations to protect businesses and society from technology misuse.
Shamla remains actively engaged in the industry, as an independent board director at public companies and with organizations like the Security Advisor Alliance, the Shared Security Assessments Group, Institute for Applied Network Security (IANS), Executive Women's Forum (EWF), HMG Strategy Group, and the Round Table Network. In addition, she is an influential member of the legal community, creating and teaching courses on law, technology, and privacy for the University of Illinois Chicago School of Law. She frequently speaks at the American Bar Association and formerly served as the Committee Chair on Legal Technology for the Illinois State Bar Association. As a practitioner, teacher and coach, she enjoys the opportunity to help seasoned professionals to take their careers to the next level.