IT Summit - Fall
Monday-Tuesday, October 11-12, 2021
SynerComm's 18th Annual IT Conference, in Brookfield, WI
Registration Closed
Presentation: Bringing Artificial Intelligence to Access and Wireless Networking
Tuesday • 10:30AM - 11:10AM • Room: Connect C
Abstract
Mist Systems has brought AI to wireless networking. We have combined data scientists and cloud architects with decades of wireless domain expertise to build the first truly innovative WLAN platform in over a decade. At the core of our solution is the Mist cloud, purpose-built on a microservices architecture for rapid deployment of new services without impacting existing services. Mist is now part of Juniper and is extending its AI platform to the network at large.
Companies of all sizes can take advantage of Mist's AI-driven solution that delivers the following:
Wi-Fi and access networking that is predictable, reliable and measurable
Wired and Wireless operations that are simple and cost effective
Location services that deliver amazing new wireless experiences
Presented by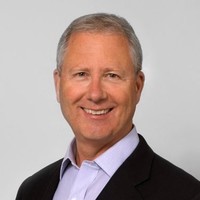 Tom Wilburn
VP Worldwide Sales
Juniper Networks
Bio
Tom Wilburn is responsible for Mist's global field operations. He has extensive experience in the wireless and networking industry.
Tom had earlier served as Vice President of Cisco's global enterprise networking sales organization, responsible for routing, switching and wireless products. Tom was part of the leadership team for Airespace, a wireless company acquired by Cisco in 2005. Tom led sales for Cisco's wireless business which at its peak achieved global share of 65% of the enterprise wireless market. In 2012, Tom was part of the team that acquired Meraki and was responsible for go-to-market of the combined Cisco-Meraki portfolio.
Tom previously held sales leadership roles at startups Xylan and CrossComm and served as Senior Vice President of Alcatel's North American Enterprise Business.