IT Summit - Fall
Monday-Tuesday, October 11-12, 2021
SynerComm's 18th Annual IT Conference, in Brookfield, WI
Registration Closed
Presentation: How XDR and CTI Converge for Stronger Security Risk Mitigation
Tuesday • 1:30PM - 2:10PM • Room: Connect C
Abstract
The expanding attack perimeter has companies of all sizes struggling to monitor and protect against attackers. Security and risk leaders need more context about the threats that exist across their company's internal and external attack surfaces, as well as the ability to ensure a rapid and complete response.
In this session, Jeffrey Gardner, Rapid7's Practice Advisor to the Detection and Response Practice, will explore the intersection of extended detection and response (XDR) and cyber threat intelligence (CTI) to uncover its many benefits for security risk mitigation:
How CTI extends your company's "monitored environment"
Ways to improve signal-to-noise ratio and understand your real risk
The latest technologies for driving a proactive and automated response
Presented by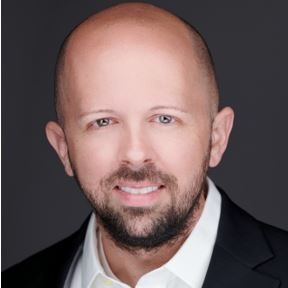 Jeffrey Gardner
Detection and Response Practice Advisor
Rapid7
Bio
Jeffrey Gardner is Rapid7's Practice Advisor to the Detection and Response Practice, specializing in incident response, program development, and offensive security. Jeffrey has over 20+ years of experience in information security as an analyst up through CISO in the tech, healthcare, manufacturing, e-commerce, government and military verticals. In addition to holding a library's worth of C & G certs (CISSP, CISM, CRISC, GDAT, GPEN, GCIH, etc.) he is also a military veteran, avid gamer, comic book nerd, and lover of all "bad" horror movies.