IT Summit - Fall
Wednesday-Thursday, September 11-12, 2019
SynerComm's 17th Annual IT Conference, at Potawatomi Hotel & Casino
Registration Closed
Presentation: Cloud Defense: AWS Common Findings & Mitigating Controls
Thursday • 2:20PM - 3:05PM • Room: Serenity
Abstract
In this presentation, we will cover pitfalls in application deployments with enterprise cloud providers. How can we prepare, protect, clean-up, and mitigate properly to get the best possible experience with our provider(s)?
Presented by

Presentation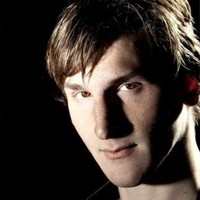 Aaron Howell
Information Solutions Consultant
SynerComm
Bio
Aaron has participated in the complete project lifecycle for Information Technology projects, designing and implementing multiple solutions across various platforms. Aaron is a "Full Stack" consultant experienced with Scripting & Development, Cloud & Systems, and Network & Security.
Aaron designs, builds, implements, operates and supports a broad array of IT solutions and environments. Aaron has facilitated effective transitions from on-premises-only to hybrid on-premises/cloud infrastructure with SynerComm customers. He develops innovative and future-looking orchestration and automation solutions. Aaron's background, skills and innovation help SynerComm's customers solve some of their toughest IT problems.