RSA Conference
Monday-Friday, February 13-17, 2017
Where the world talks security
Registration Closed
Another Successful Year!
A big 'thanks' to all who stopped by our booth. We enjoyed the conversations regarding your compliance, application assessment, and penetration testing needs. Let us know how we can help make a difference for you!
About
Overview
Join us in San Francisco to share, converse, and learn the latest infosec in an environment of industry leaders. SynerComm will host a booth at the event where visitors can learn about our team, tools, and experience.
What is the RSA Conference?
RSA Conference conducts information security events around the globe that connect you to industry leaders and highly relevant information. We also deliver, on a regular basis, insights via blogs, webcasts, newsletters and more so you can stay ahead of cyber threats.
The SynerComm Booth
Crypto Contest
Stop by and try your hand at our Cryptex puzzle for a chance to win a GoPro.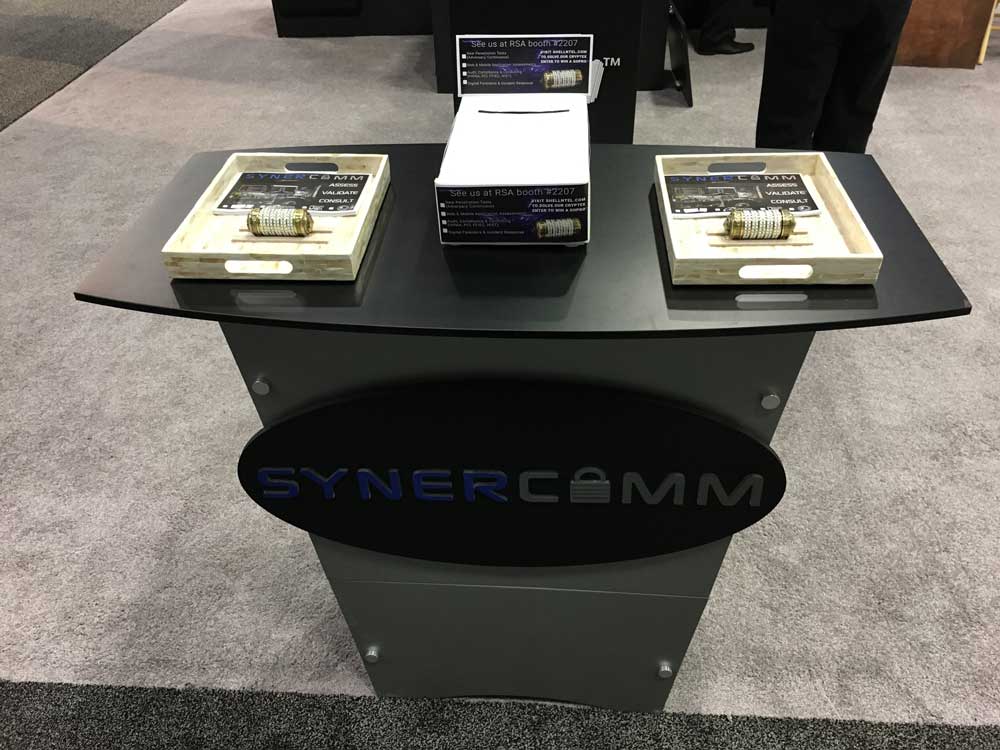 Details
Where
Moscone Center
747 Howard St
San Francisco, CA 94103
SynerComm Booth
#2207 in the South Expo
Floor Plan